Gathering Ground envisions thriving communities connected to the environment and their food through work and play.  
Gathering Ground cultivates community and learning  in partnership with the generous earth through agriculture. 
"We decided on the name "Gathering Ground" because we want it to be a place where farmers, gardeners and the wider community gather to celebrate the land and how it sustains us."
Alessandra Rolffs, Executive Director
In November 2016, Tim and Julie Lyons decided to donate their Washington Island vineyard to a local nonprofit. While the Lyons were searching for the right owner, six people connected with each other through their shared interest in Washington Island and sustainable living: Sue Dompke, Margaret Foss, Laurel Hauser, and Russell and Alessandra Rolffs.  With diverse backgrounds in education, entrepreneurship and land stewardship, they each brought a unique perspective to the conversation about agriculture and sustainability.
Lasting change happens when we work together as a community.
We take a holistic, intergenerational approach, offering educational programs that focus on engaging everyone in the practice of learning how to be responsible stewards of the earth.
Island School Partnership
We partner with our local K-12 school district to teach the next generation about sustainability through hands-on learning and planting in our gardens.
Ground School Internship
We run Ground School, an internship program for young adults that encourages a deeper exploration of ecological theory and practice.
Community Programming
We host workshops and events open to all, support local growers and residents with a weekly farmers' market, and provide access to composting.
Our 40 acre farm is the heart and soul of Gathering Ground. It's a living classroom, where students of all ages learn through hands-on engagement with the soil. It's a community hub, where people gather over a shared desire to connect with the land and each other. It's a local resource, where farmers can sell their produce and residents can compost their waste. It's a working vineyard, orchard and garden, where we practice sustainable agriculture.
Our Vineyard
The vineyard is the oldest part of our farm, inherited from the original Lyons Vineyard. We're currently growing the Itasca grape variety, which is disease-resistant and produces a Chardonnay-quality wine.
Our Orchard
We're planting several sustainable tree varieties in our young orchard, including chestnuts, apples, pears, heartnuts and butternuts. We're excited to watch their growth over the next few years, and eagerly await their first yield.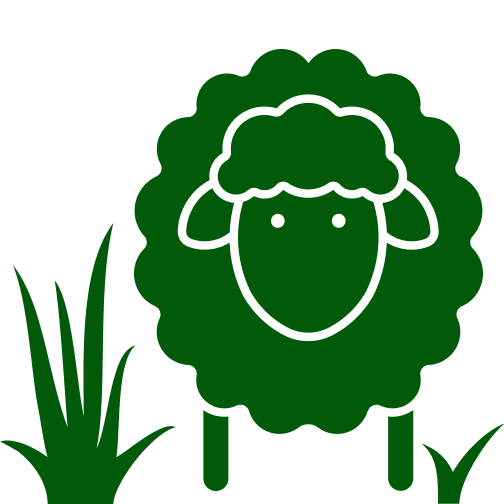 Our Grounds
The rest of the property is home to our ongoing experiments in community vegetable gardening, native plant cultivation, and berry growing. Our busy flock of White Dorper sheep keeps the weeds in check while fertilizing the soil.