*UPDATE: The raffle has ended, and supporter Amy Rose is the lucky winner! Thanks to all who participated in the raffle.*
To help raise funds for our programs, we are auctioning off an original painting by Island artist Stephan M. Lynch. It depicts the historic Koyen Family Farm.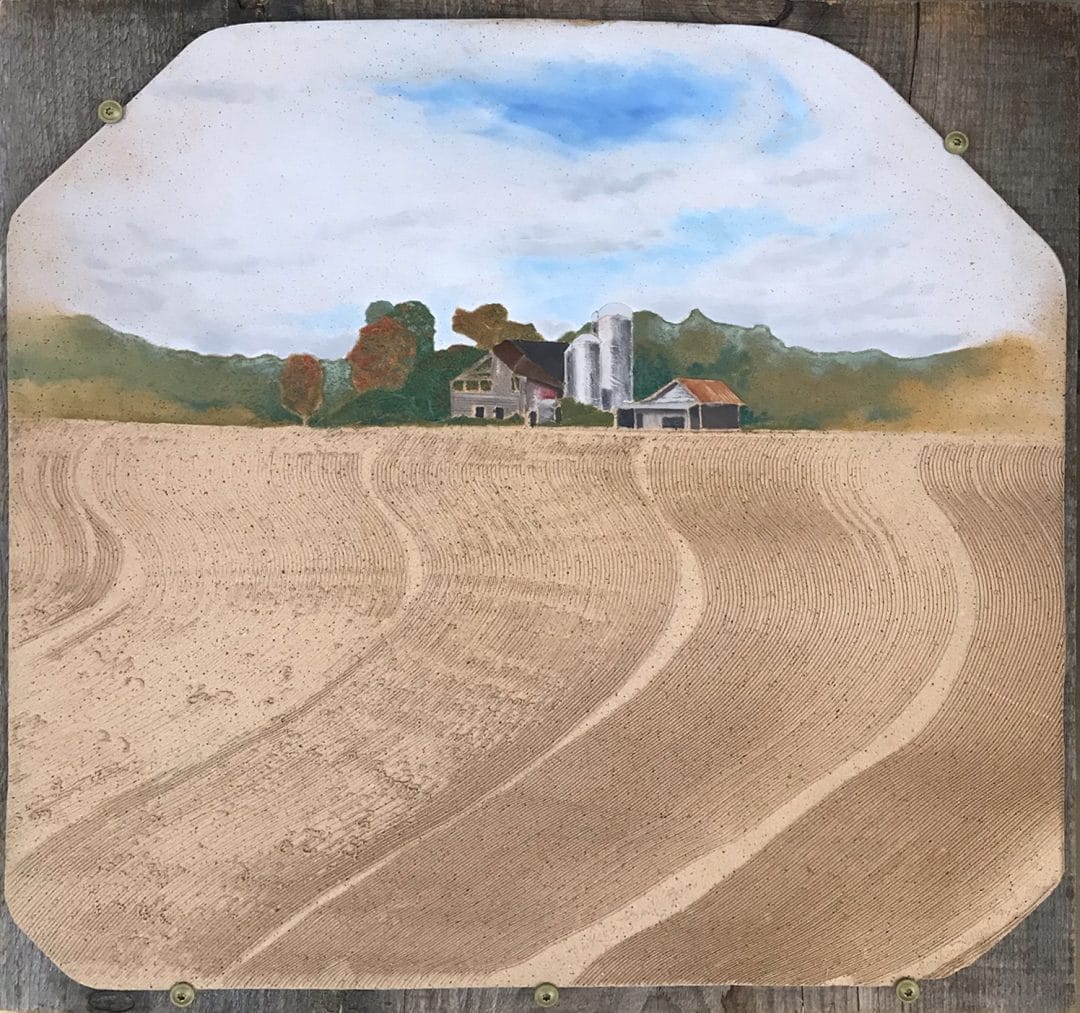 About the painting, Lynch says,
"This oil painting on stoneware was inspired by a photograph by Steve Waldron, a respected Washington Island artist, teacher and naturalist. The tilled earth of the field supports the old farm tucked under an autumn sky. Stoneware as a ground is a metaphor for fundamentals. Earth, air, fire and water are essentials for the farm which is a primary life support system for human society."
The painting is crafted from oils on stoneware and is mounted on reclaimed wood. It measures 17.5 in x 17.5 in.
Gathering Ground is selling 100 raffle tickets at $25 each, which can be purchased online at www.gatheringgroundwi.org/painting or with a check by calling or emailing Alessandra for details.
We had hoped to have the painting on display and tickets for sale at the bank on Washington Island on Fridays throughout December so more people could see how beautiful the painting is in person. However, due to the uptick in COVID cases, this was postponed. For this reason, we are postponing the deadline for buying raffle tickets to January 31 (unless we sell out of tickets before then).